When you're just starting out in graffiti, it's hard to know where to start.
What tools do you use? What makes a good tag? What makes a good piece What's a throwie? There are a lot of considerations, and a lot of beginners find themselves looking all over the Internet trying to find answers to their questions.
Plus graffiti culture can be hard to deal with when you're starting out, and asking stupid questions.
Why We Built The How to Draw Graffiti Course
To jump start your progress, we've put together a 6-week course called How to Draw Graffiti that takes you all the way from toy/beginner to having a solid foundation of lettering, and a good understanding of how to draw graffiti that looks good.
What You Will Learn During The Course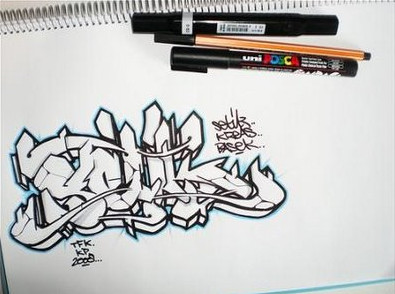 The course has been designed to help you leap frog from beginner to having an established understanding of graffiti.
While we couldn't possibly teach you everything there is to know, we're confident that after your 6-week program, you will have improved by leaps and bounds, plus feel confident to go out and buy some spray paint and get yourself started.