Picking a graffiti black book can be as difficult or easy as you want it to be. When I was first getting started in graffiti, I purchased the first black book I came across.
By the time I had filled my fourth black book, I had learned some of the things I liked and didn't like. Here are my recommendations for the best graffiti black book…
What To Consider When Purchasing a Graffiti Black Book
There are three things to consider when you go hunting for a sketch book:
Where will you be using your sketchbook?
How large are your sketches?
What will you be drawing?
Where will you be using your sketchbook?
If you're going to be bringing your black book to walls, interacting with others, lending it to friends to draw in, and asking people to throw tags, then I recommend having a small black book.
This allows you to easily carry your black book around in your backpack, hands, plus allows friends and kings to fill up a page fairly quickly.
How large are your sketches?
If you're looking to step your sketch game up, I've learned that larger paper helps. These days, my sketch book is 46cm x 62cm (18in x 25in).
This allows me to outline my sketches with a Sharpie (fine point) and still have clean/crisp lines.
If you're going to be keeping your black book at home and find that you are sketching burners more often than trying to re-invent your style, I recommend a larger black book, and investing in some markers for your black book.
What will you be drawing in your black book?
Some people use black books for practicing their hand style, while others focus on nothing but burners. Learning what kind of artist you are, and how your creative process works.
And let's make one thing clear here…
You are going through a creative process when you paint graffiti.
Whether a hardcore writer/tagger getting up, or an established street art pop icon you are practising and learning your craft. If you're practising tags you want a mean hand style, and if you're painting multi layer stencils, you're preparing in your own way.
This creative process is unique to you…
You gotta learn what works best for you by digging in and practising.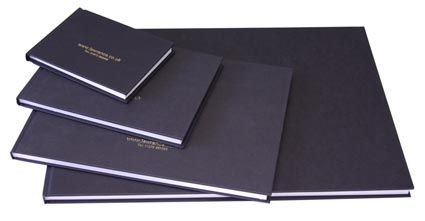 What's the best black book for graffiti?
Most graffiti artists get started on scraps of paper (or lined paper) and it doesn't really matter what's behind your sketch.
Over time, you end up wanting to show your homies and/or crew your sketches and – even though lined paper sketches are great for developing new styles – you want to have clean sketches. You want to use colours. You want to scan your pieces to colour in Photoshop or some shit.
Now you're starting to run into problems.
You're starting to take pride in what you're creating… to see your style progressing. You've done a few pieces and want to start planning colour schemes, etc. You need a black book.
Or maybe you're new to graffiti, don't know where to start, and/or just want to try out another graffiti artist's black book recommendation.
Whatever the case, it sounds like you need a standard size all-purpose blank white or cream notebook.
I like pages that are a little bit thicker than normal notebook paper. It lets me draw a bit harder without the next page having indents and marks, plus markers don't bleed through as easily which ends up saving paper (and money in the long run).
Having a hard-cover is nice because it works as its own table when you have nothing to draw on. Plus if you're out carrying it around or prone to dropping things, the corners won't get all dog-eared.
I recommend having a spiral spine so that you can turn the cover around and fold it back on itself flush. This keeps your sketch book compact when you turn it 90 degrees to sketch larger pieces across the page, wider than it is tall.
In that case, I recommend the…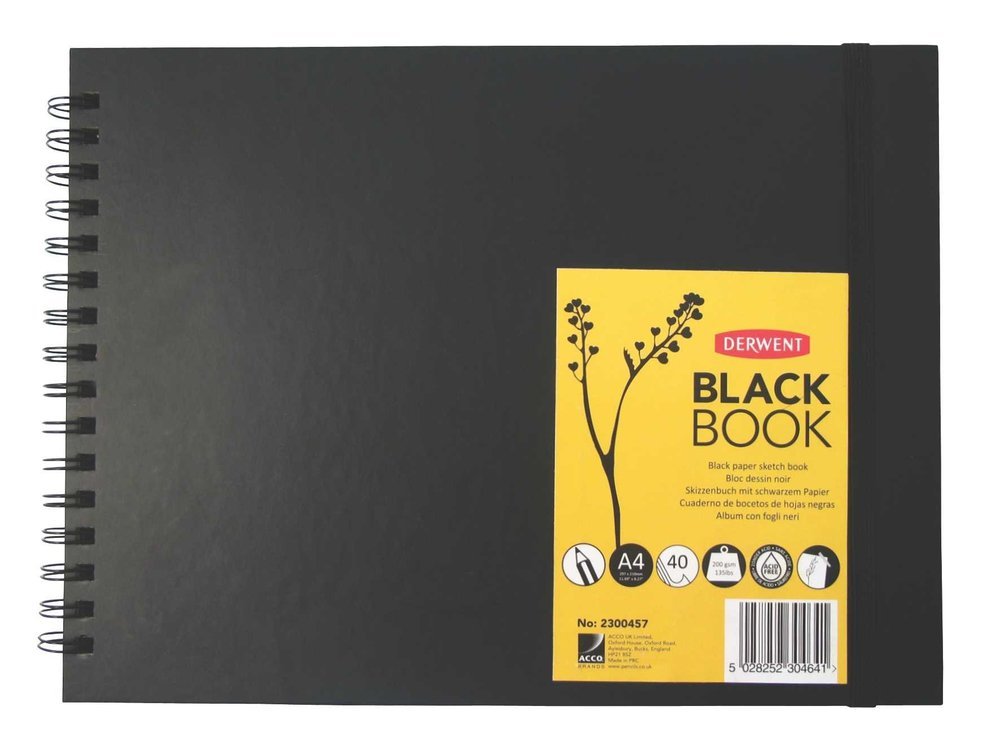 If you've already got a black book, check out our post on best markers for your black book.